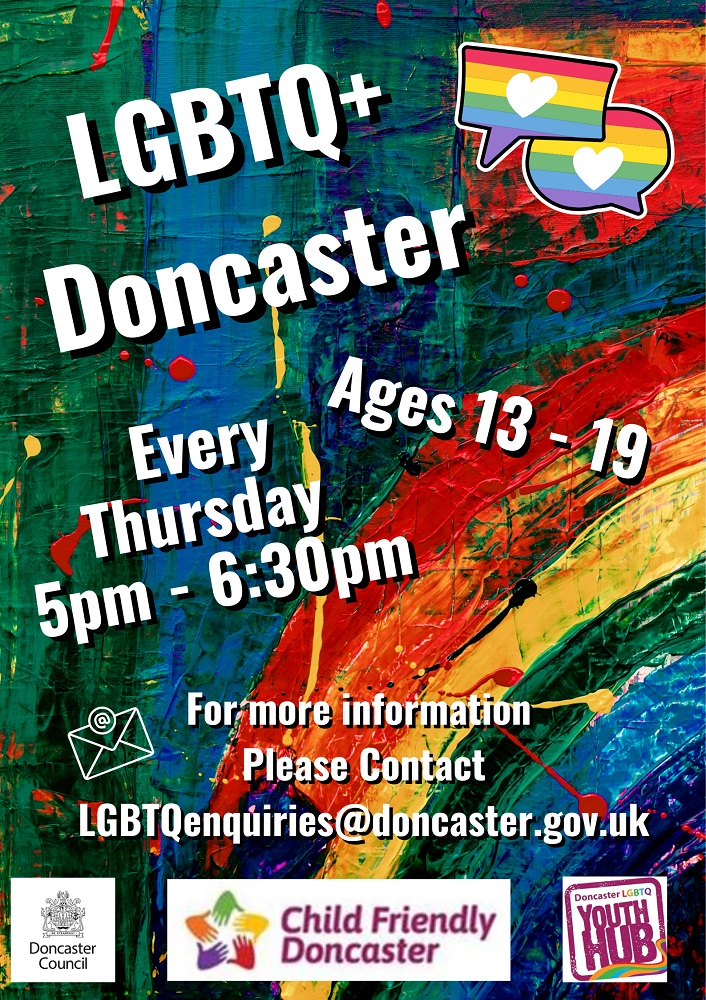 Doncaster LGBTQ+ Youth Hub
Please contact us for membership details.
 Email: LGBTQenquiries@doncaster.gov.uk
 Facebook: www.facebook.com/DoncasterYouthHubs/
 Twitter: https://twitter.com/hubsyouth (@HubsYouth)
Doncaster LGBTQ is a leading partnership advocating for and supporting lesbian, gay, bisexual, transgender and questioning young people.
We envision a world in which all LGBTQ children, young people and families enjoy the freedom to live safely, openly and genuinely.