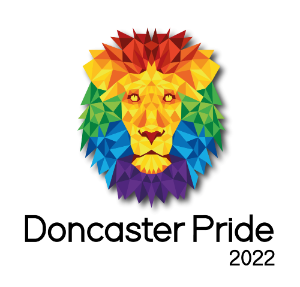 Doncaster Pride Event Details
Saturday 6th August
Elmfield Park
T
his year's event takes Doncaster Pride to a new level!
We will have not one but two stages:
Pride Stage
Sponsored By Unison – full details coming soon on the lineup for this stage, which for the first time in Pride history will end with a DJ set. Hosted by Miss Penny the stage will bring singers, tributes and drag throughout the day and in
City
Stage
in association with TX1 Radio – this stage will be home to local talent, radio DJ's, drag and loads of 'roadshow' style entertainment for all the family.
We have a number of new features for 2022 as Doncaster Pride establishes itself as the largest Pride event in Yorkshire.
Family Zone Sponsored by The Children's Air Ambulance – a space for families to enjoy Pride. A full programme of performance times and things for you to watch and even participate in. There will be a play area for our very young visitors and loads of activities to keep children of all ages busy and engaged. There will be guest appearances, storytime and all this adjacent to the park's play area so loads more to do.
Doncaster Pride Silent Disco Sponsored by The Library and the Olde Castle - here visitors will be able to enjoy a free three-channel disco housed in a large marquee.
Doncaster Pride Info Marquee – a huge marquee in the centre of Pride will be the place to find the info stalls, lots of great organisations will be situated here and well worth a visit
TransActive Zone Sponsored by PFG – within The Doncaster Pride Info Marquee we have dedicated a space to our Trans, non-binary and gender-fluid visitors. This space will be crammed full of info providers, retailers, make-up artists and more. The area will have changing facilities too!
Quiet Space Sponsored by Voluntary Action Doncaster – Not all our visitors want the constant hustle and bustle of Pride, so this year we have introduced a quiet space. Housed in a colourful geodome the space will be away from the main attractions and will give a relaxing and comfortable space to take a break from the noise and sensory overload of Pride.
Pride for All Sponsored by GMB Union – This year we have introduced disabled viewing areas for both stages, BSL (sign language) interpreters and a fully accessible adult assist toilet with a hoist and changing space.
Food Court and Bars – there will be a range of food and drink for all situated throughout the site. We also have Ice Cream vans and a slush station
Green Pride – this year we have adapted our terms and conditions so that all our suppliers are using biodegradable packaging, removing unnecessary waste and packaging and all suppliers will be powered by a single generator rather than multiple. We have also adapted our policies to use local suppliers as a matter of course so that we reduce the miles travelled to deliver Pride.