Doncaster Pride News
Watch this space for all the latest news from Doncaster Pride
Doncaster Pride Headline SponsorTouchstone Education
We are beyond honoured to be the headline sponsor for this year's Doncaster Pride event!

After such an 'unknown' and dark couple of years, we wanted to make it known that we hold our local community in such high regard and that we believe diversity, is a light that shines through any darkness.

As an all-inclusive organisation, we proudly support the LGBTQA+ community & are delighted to be a part of this fantastic celebration in August.

We are a high growth local business, which means we are currently recruiting for Marketing, Sales & Finance professionals to join our business and contribute to our growing, exceptional team.

A world without fear and discrimination based on your sexuality, skin colour, size, religion, heritage, and beliefs, is a world that we practise daily.

All are welcome, all are special, all are family.

Chair of Doncaster Pride Jenny Dewsnap added.

We are delighted to have Touchstone Education as our headline Event Sponsor. Working with such a great team in a business with an amazing ethos is wonderful for Pride.

We welcome them to our pride family here in Doncaster and will work together with them to deliver a great event.

It's so important that the LGBTQA+ community have employer champions who bring their values to the workplace and as sponsors, we hope to cement that relationship with the community and the team at Touchstone Education long into the future.

Looking for a rewarding and advantageous career in the Doncaster area? Visit our website for more details on our recruitment process. https://www.touchstoneeducation.co.uk/careers

Lastly, I would strongly encourage any business to support the local community and its beautiful diverse nature, as we truly believe that without the local community there is no business.

Thank you, see you all in August,

Paul Smith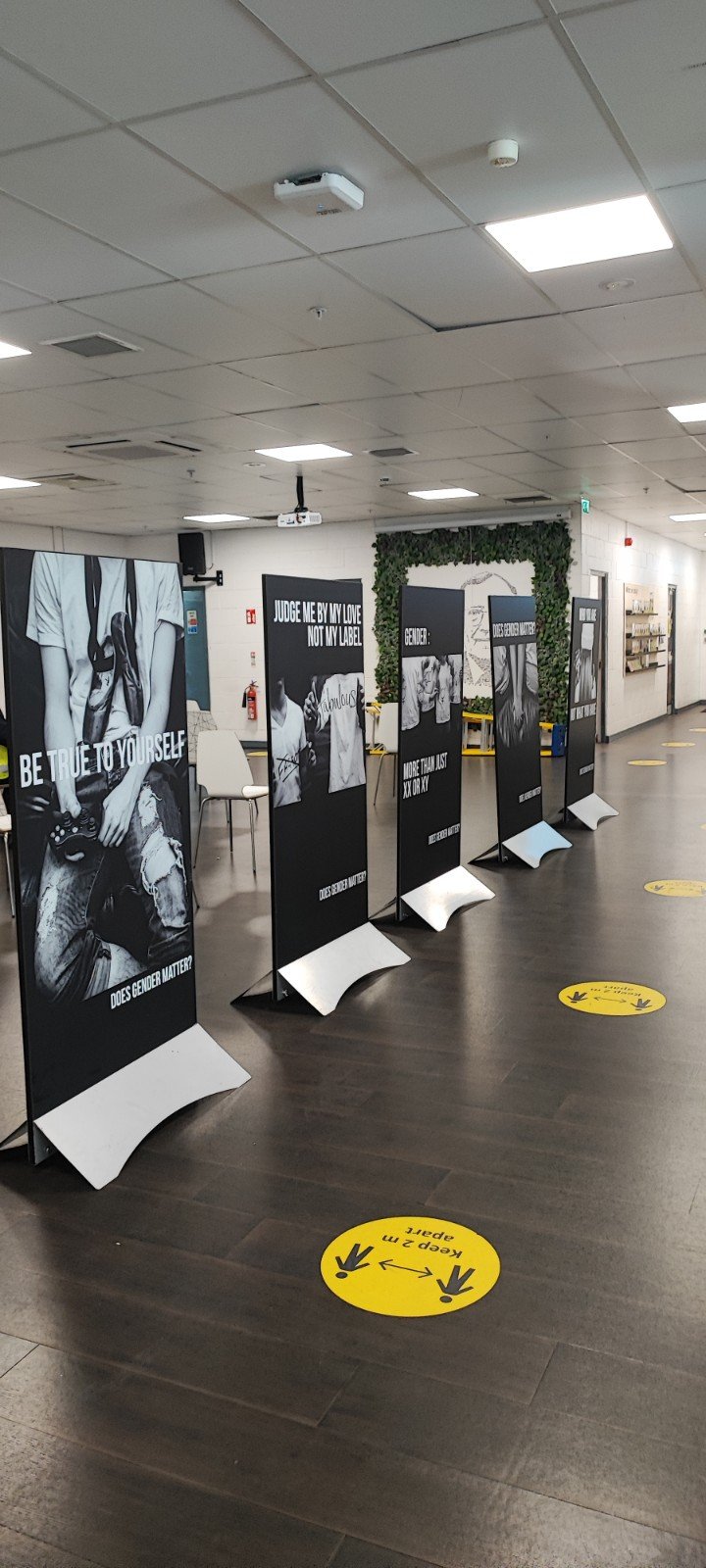 Doncaster Pride Proudly Announces Ongoing Links With Ikea.
Doncaster Pride and Ikea have today reinforced the relationship that's been in place since pre-Covid with Ikea now listed as one of a number of new sponsors of Doncaster Pride.

Ikea has the most amazing philosophy towards their workforce and at a recent visit to the storage depot in Armthorpe I was welcomed to talk to staff about Pride but more importantly, was able to see first-hand just how great the ethos is in action.
These are the company values;
As a humanistic and values-driven company, we support our LGBT+ co-workers' right to be themselves; we provide equal opportunities to develop at Ingka Group and to contribute to our business.
To continue developing as a meaningful and trusted brand, we actively aim at creating a fully inclusive work environment, contributing to a positive change in all areas of our business and in society.


Our aim is to create a fully inclusive work environment and to provide equal opportunities for everyone regardless of sexual orientation or gender identity.
Here are some of the actions we've taken to achieve this:
We implemented a global LGBT+ inclusion plan.
We co-created and endorsed the UN Standards of Conduct on tackling discrimination against LGBT+ people in the workplace and in the community.
We are members of Workplace Pride Foundation and Stonewall, two organisations focused on LGBT+ inclusion in the workplace.
We also joined Open for Business, a business coalition for advancing LGBT+ inclusion in society.
We launched global trans-inclusion guidelines to help managers build trans-inclusive teams and workplaces.
Each year on May 17 we celebrate IDAHOT (International Day Against Homophobia, Biphobia, and Transphobia) with a global campaign.
Thanks to the team at the depot in Armthorpe and the wider company representatives we've had the pleasure to work with. Thank you for your support directly to the event and for the ongoing workplace values that we applaud.
Jenny Dewsnap
Chair of Trustees
NEWS
NEWS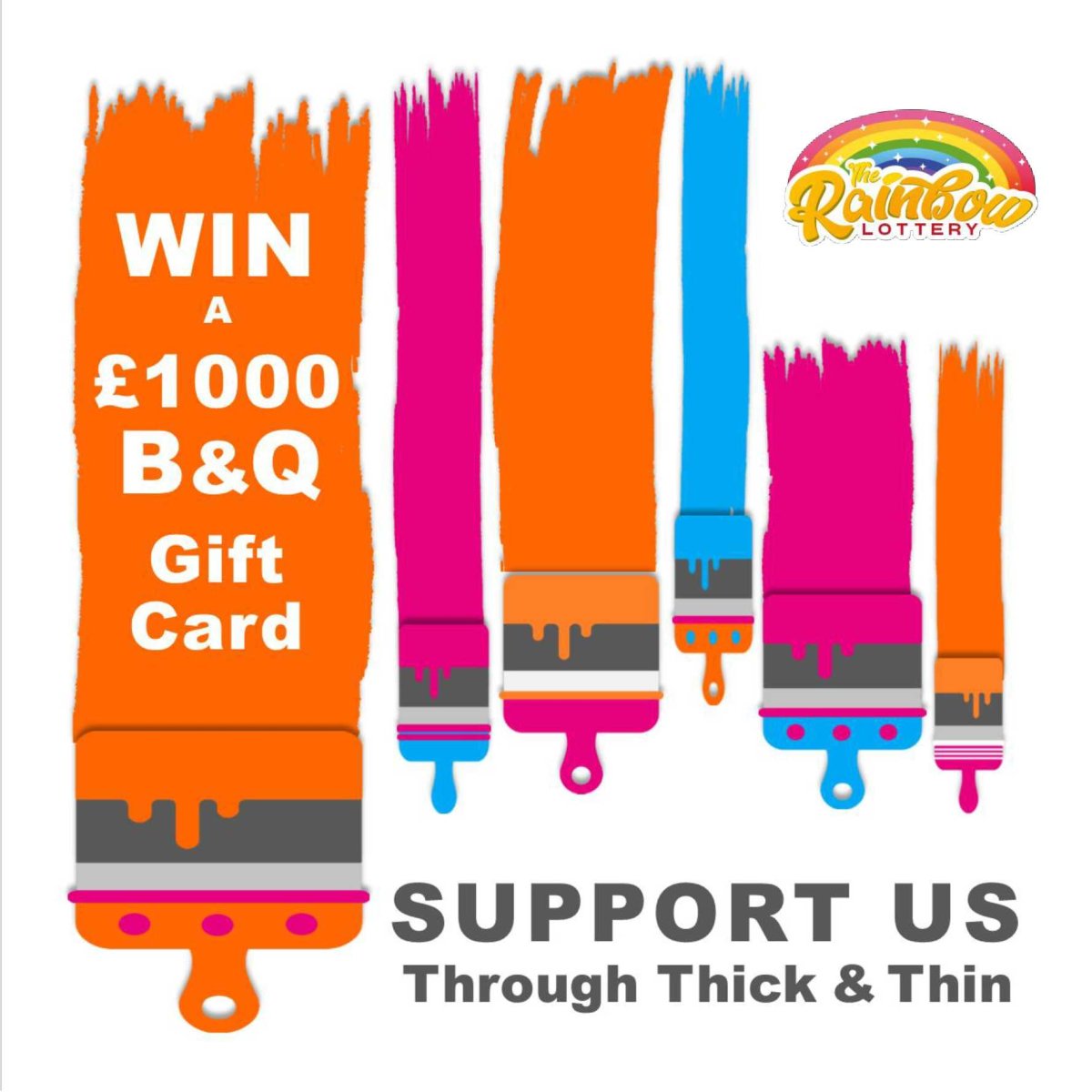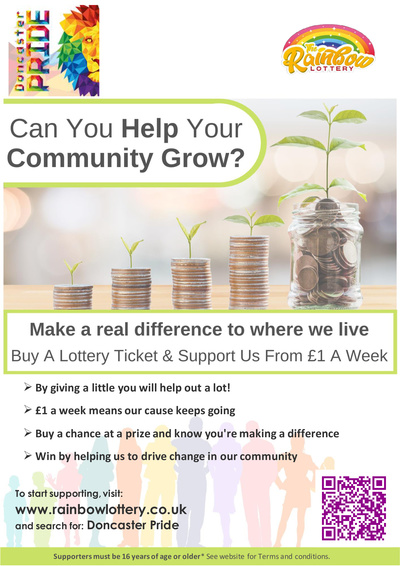 We now have the Rainbow Lottery Page

Support Doncaster Pride and win prizes up to £25,000

50% of all tickets sold go to Doncaster Pride!

Plus 10% goes to other LBGTQ+ good causes!

Tickets only cost £1 per week

Support Doncaster Pride and have a chance to WIN WIn Win Good Luck.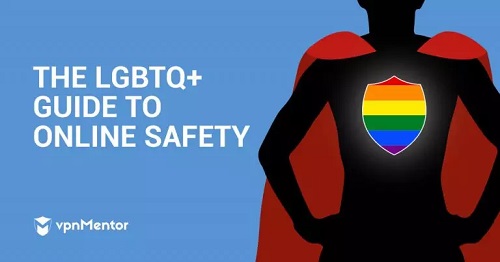 Most LGBTQ are Cyberbullied
Here's How to Stay Safe Online
At vpnMentor we conducted a survey in which we asked

695 LGBTQ+ people worldwide about their experiences online

as they relate to their sexual orientation and gender identity.
The results – referenced throughout the article – illuminated the unique challenges faced by the LGBTQ+ community.
Doncaster Pride 2022 Press Release
Doncaster Pride is Back… bigger than ever!
Following two years of Covid restrictions leading to the cancellation of the event the team behind the colourful festival are thrilled to announce plans for this years Pride.
Danum Gallery, Library and Museum- Now Open
Welcome to the Preview of The Danum Gallery Library and Museum.
The preview is a self-guided tour and covers all four floors of the building as well as the outside and even some aerial footage.
Take your time to explore the building, just as you would do if you were walking around in person.
Stop and view the links to the many guided tours, additional clips and information that will give you a real feel for the building and its contents.
Doncaster Pride can also be found within the museum, we are very proud to be part of such an amazing project.
Click on the links below to take the virtual tour and have a look at the Doncaster Pride section.
CLICK HERE
for the virtual tour of the whole gallery, library and museum.
The preview event will remain online indefinitely and will be updated from time to time so please come back and visit. Remember to scroll down to view and sign the virtual guest book.

The Library - Now Open
Become a lifetime member of The Library Doncaster.
Get priority access to ticketed events before general release and queue jump on the night.
£1 from each membership will be directly donated to Doncaster Pride Charity.
1
0% discount at the bar at any Doncaster Pride Events held at THE LIBRARY.
Access to members only deals at the bar.
Membership card must be shown before ordering.
Membership is lifetime but offers and rewards may change.
If a Membership card is lost, a £2 fee will be payable to cover the cost of replacement.
Over 18's only. ID will be asked for when collecting your membership card.
CLICK HERE
To get your Library card, ready for opening after restrictions are lifted.
Please support this new venture if you can.
It will be the first place of worship in Doncaster to celebrate gay weddings.

The Rev Tom McCready has confirmed the Unitarian Church, on Hallgate, will be holding what is thought to be the first service of its sort in any of the borough's churches.
It is expected to be held in the next three months at the venue, after the committee that runs the church voted late last year to accept same-sex couples weddings. The Rev McCready said he believed there were other churches which had agreed to hold gay weddings, but it was understood that he was due to be the first to go ahead and hold a service.
He has already carried a number of blessings for gay marriages. He said: "We have a couple who have been together three or four years who have put the paperwork into the register office. They are both women.
"We also have another couple, again both women, who are due to be married in the summer of 2020, who want to be married on the 10th anniversary of their getting together as a couple.
"I have already done three blessings for same-sex relationships. That was a very similar service, except without the legal bit, asking if anyone knows any lawful impediment why the couple should not be married."
He said he believed any doubters on the committee had been won over after he carried out a blessing for a seriously ill woman and her same-sex partner, who was married in a hospital bed in her own home. She died several days later.
He described the Unitarian church as a liberal and inclusive form of Christianity that reached out to all religions. Rev McCready and wife Briggitte both joined the Doncaster Pride march last summer and felt it was a good, family-friendly event.
He is also looking to carry out a large scale blessing for same-sex couples during Doncaster Pride this year.
Doncaster Pride said " We are so pleased to be working together with the team at Doncaster Unitarians... and anyone looking to celebrate a wedding or renew vows at this years Doncaster Pride please
get in touch
"